Heidi
Operations Manager
"I enjoy meeting so many wonderful families!"
Heidi has been with Dr. Bonvino since the beginning of Cosmopolitan Orthodontics when it was just her and Dr. Bonvino! Heidi is our operations manager and works at the front desk. She greets everyone and knows our patients and families by name. People love coming in to Cosmo and seeing Heidi and being able to chat and share their lives. Heidi loves working for Dr. Bonvino; they are practically like family!
Heidi loves to travel; her favorite place to go is Hawaii. She is an animal lover and has two dogs at home.
Brittany
Lead Financial Coordinator
"Knowing that our office makes positive changes in patients' lives is very rewarding!"
Brittany handles the overall management of patient accounts. She presents financial contracts to parents and patients, assists patients with financial needs, and is in charge the practice administrative needs. Brittany has worked in the healthcare field for over 27 years and in orthodontics, with us, since 2008. She says Dr. Bonvino has the largest heart, is kind, and is an amazing orthodontist. Brittany also is happy to work with talented, fun coworkers and likes the family-friendly atmosphere at Cosmo.
When not in the office, Brittany is usually with her wonderful family: husband Rob, their two children, and the two family dogs. Originally from the West Coast, Brittany moved to Minnesota in 2007; she enjoys swimming and traveling to warm places.
Holly
Lead Treatment Coordinator
"I enjoy meeting new families and seeing how excited people are to get started with orthodontic treatment!"
Holly meets with all our new patients and families at their first visit. She takes the initial photos, explains the orthodontic process, and answers everyone's questions. Having worn braces and Invisalign® herself, Holly understands what patients will experience and is able to help them feel comfortable with treatment.
Holly has a bachelor's degree from the University of St. Thomas, in Business Administration with a focus in Marketing. She joined Cosmopolitan Orthodontics in 2014 and loves being part of the Cosmo Family, where everyone laughs and smiles! Holly says Dr. Bonvino is the best orthodontist: that she is kind, caring, and treats her patients and staff like family.
Holly keeps busy outside of work. She is married to her husband Mark and the couple loves to host parties and game nights at their home, as well as walk their two Goldendoodles, Morty and Coco.
Alex
Treatment Coordinator
"I love being part of someone's life, working with them to give them an amazing smile!"
Alex meets with our new patients and their families, walking them through the initial part of the journey to their new smile. She has a Bachelor's degree in Communication Studies and a minor in Spanish from the University of Iowa and joined us in 2014. Alex loves working with a close-knit, motivated team and appreciates that Dr. Bonvino's care and enthusiasm makes every day at Cosmo even more amazing than the day before.
Much of Alex's free time is spent outdoors with her husband, Larry. The couple also loves going out for sushi. Alex's morning doesn't start without a cup of coffee – or playing with her cat, Hamilton.

Rachelle
Scheduling Coordinator
"I love orthodontics and seeing the results of the process and the smiles at the end. Getting to know our patients is the most important thing to me!"
Rachelle is scheduling coordinator but also a licensed dental assistant and has been working in orthodontics for years. She really helps us out and can step in the clinic when we need her. Rachelle likes the team and the great friendships she has built over the years. She loves working for Dr. Bonvino who she says is friendly approachable and kind.
Rachelle has a husband and son, plus a chocolate lab, Rookie. She enjoys spending on the lake, watching her son play baseball, and spending time outdoors in the sun. Her favorite place to travel is the Caribbean or anywhere with a warm beach!
Jericho
Financial Coordinator
"I love our patients! It's a joy to meet and get to know them at the start of treatment and then follow their progress to their finished smile!"
Jericho meets with responsible parties and creates financial contracts for treatment. She also verifies insurance and answers account questions. We welcomed Jericho to Cosmo in 2015; with her Bachelor of Science from the University of Wisconsin, and Dr. Bonvino's training, she is ready to help each patient and family find financial terms that fit their needs. She appreciates working in a fast-paced environment, with a team that pulls together to ensure patient success.
Jericho and her husband have three young children. The family is very active in their church and loves weekends spent "glamping" in their RV.
Maureen
Scheduling Coordinator
"I love working close to my home and in my community. I see a lot of families I know in the clinic and love seeing so many familiar faces!"
Maureen is not only our scheduling coordinator but we refer her as her our "image and culinary consultant." She helps us pick out new apparel, decorate our offices, and when we have "Friday Fuel" (snacks) on Friday or team lunches, she curates the best lunches and charcuterie boards—seriously the best food! She is definitely multi-talented.
Maureen is married to her husband Ryan and they have three kids. She lives in Prior Lake and her children have been treated by Dr. Bonvino and have beautiful smiles. Her kids play soccer and baseball, and they are very active in their church in Prior Lake.
Erica
Scheduling Coordinator
"I like getting to know the families that partner with us in creating new beautiful smiles!"
Erica handles a range of front desk duties, including scheduling appointments, answering phones, and accounts payable. She also monitors and responds to correspondence and orders some of our supplies. Erica joined Cosmopolitan Orthodontics in 2012; she says Dr. Bonvino is very kind, passionate about her work, and wants only the best for her patients and staff.
When she's not in the office, Erica enjoys time with her husband, two children, and the family dog, Lucy. She likes to travel, visit with family and friends, and attend her children's many activities.
Ginny
Orthodontic Assistant
"I love changing lives by being part of a team that creates beautiful and confident smiles!"
Ginny works closely with Dr. Bonvino throughout the treatment experience, assisting with patient care and working directly with patients. She attended dental assisting school at Minneapolis Community and Technical College, has worked in the field since 2009, and joined Cosmopolitan Orthodontics in 2015. Ginny loves working with a friendly, supportive team and a doctor who all care about each other and the wellbeing and happiness of our patients.
In addition to being an orthodontic assistant, Ginny is also a fitness instructor. She likes paddleboarding, practicing yoga, and time with Nate, her husband. The pair have two adorable corgis, DeVito and Belushi.
Jodi
Orthodontic Assistant
"I am happy to be part of helping our patients change their lives by changing their smiles!"
Jodi works in the clinic, assisting Dr. Bonvino create beautiful smiles and encouraging our patients to keep up with their home care. She joined Cosmopolitan Orthodontics in 2016, having started in the field in 2010. Jodi loves being part of a positive, friendly office and says her coworkers are fun: everyone works together to give patients a great experience on their way to a new smile!
Jodi keeps busy during her time off. She likes being with her family, especially her nieces, and going to her cabin.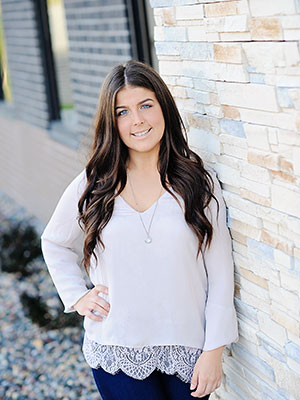 Jacey
Orthodontic Assistant
"My positive energy and a background in customer service shines through in my patient care."
Jacey has the best personality! She is funny, and has a great laugh. Patients love being in her chair because she makes everyone feel so comfortable and is so easy to get along with. Jacey is a really quick learner and has an incredible ability to master new skills in a short time frame.
Jacey has two kids, McKenzie and Cash. She spends time with her family going to the Wisconsin Dells, the zoo, and the park, and watching many different sports. Jacey also loves to go her family cabin and spend time on the lake boating, tubing, and being in the sun.


Shannon
Orthodontic Assistant
"I love being part of such a fun team, laughing and smiling all day!"
Shannon is a chairside dental assistant and is great at explaining procedures and coaching patients on how to maximize their time in orthodontic treatment. She is also a great crafter and helps our marketing team come up with fun ideas for dental marketing.
Shannon is married to her highschool sweetheart, Chayse. They reside in Eagan MN and have the sweetest pup Ramsey. Shannon loves to spend time with her family, work on DIY projects and of course going to craft fairs.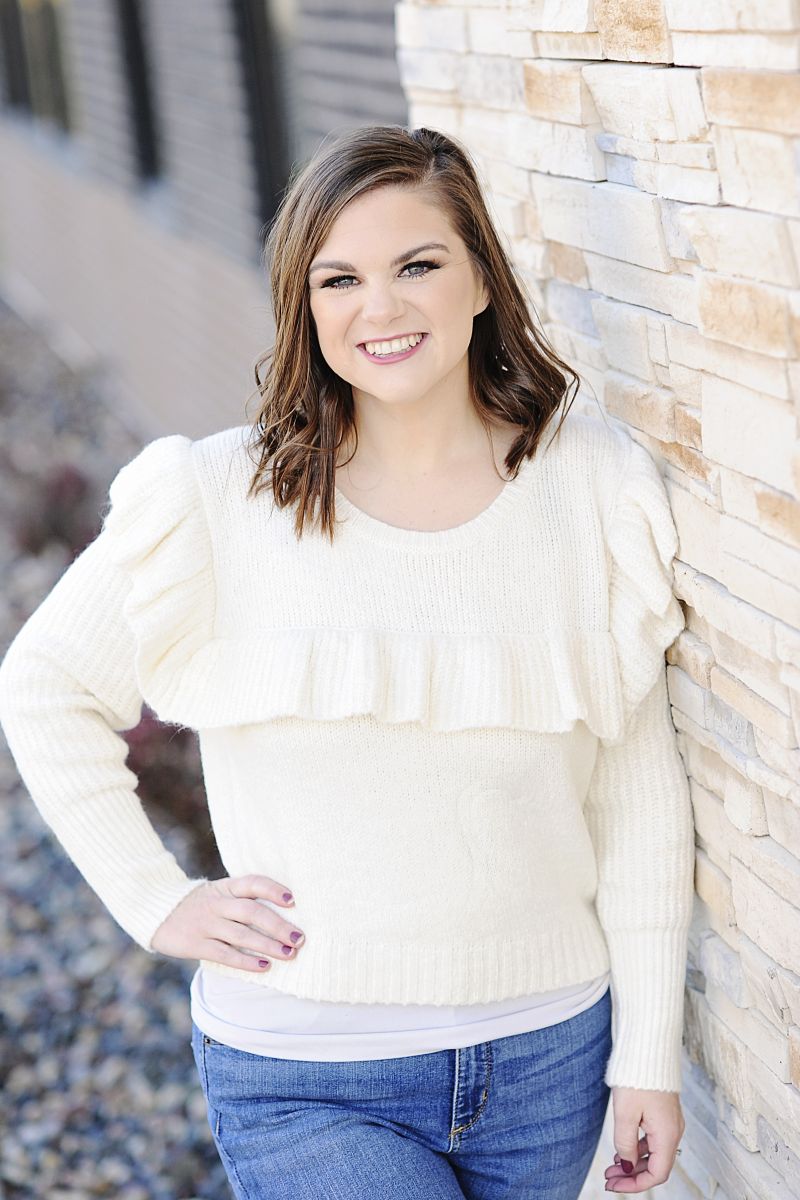 Allison
Orthodontic Assistant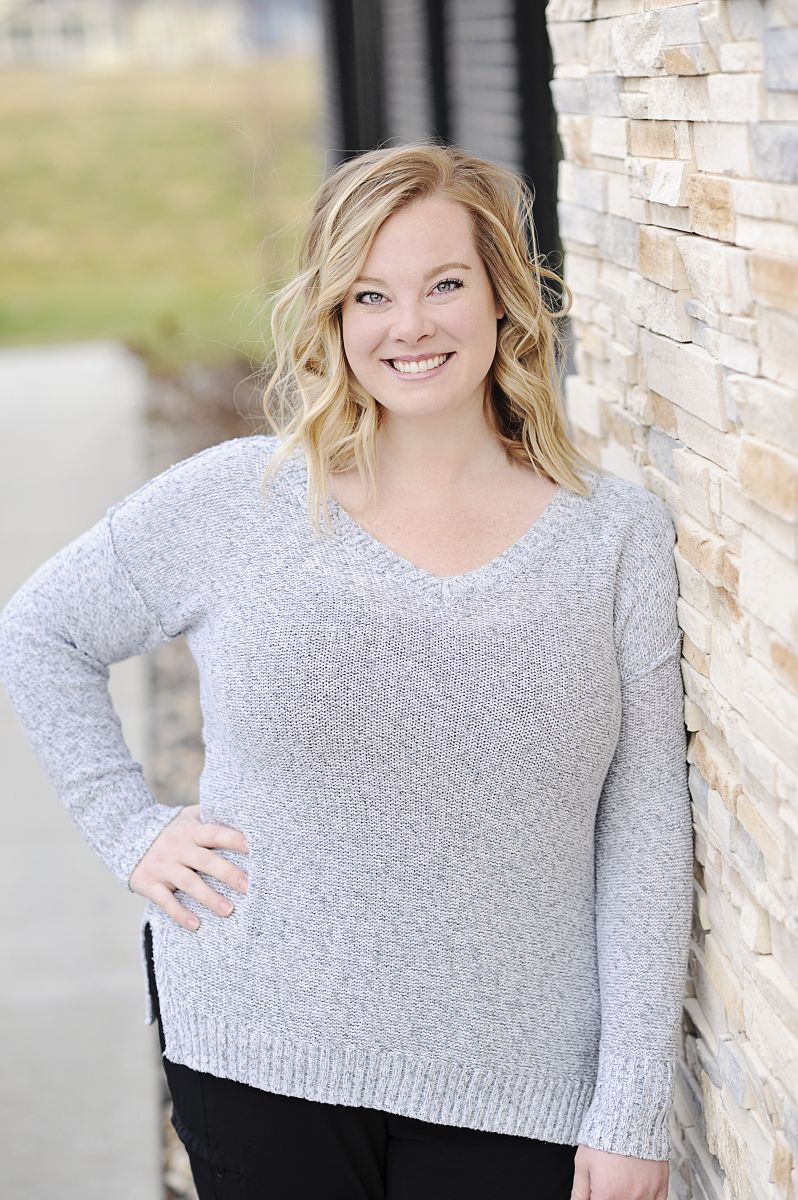 Maggie
Orthodontic Assistant